REGISTRATION
Registration Module allows for patient's registration in the data base of the CENTER and facilitates its day-to-day operation.
There are a few systems available on the market, which are well adapted to regulations related to functioning of the current medical care system in Poland. One of such systems developed by KAMSOFT® company named KS-SOMED was used in the CENTER as an exemplary solution. KS-SOMED enables full recording of registration, statistical and reporting information.
KS-SOMED is compatible with other software systems offered by KAMSOFT® (e.g. KS-KFW, KS-ZZL), which makes it possible to computerized all aspects of the functioning of the medical clinic.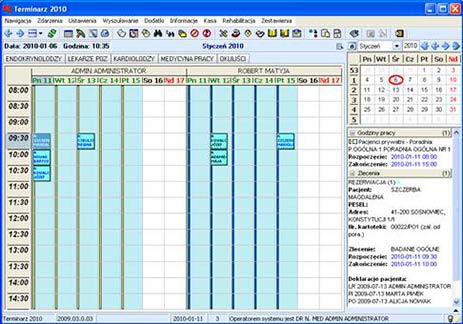 Schedule of patients' visits in KS-SOMED.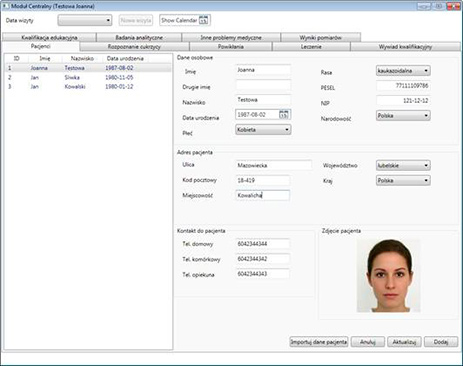 Patients' registry in the MODEL CENTER.